Embroidered Fabric, Sequined Fabric, Lurex Fabric & Guipure Lace
The latest designs of embroidered fabrics, sequined fabrics, glitter fabrics, lurex fabrics,  foil fabrics, chemical / guipure lace, as well as beads fabrics, eyelet fabrics and rhinestone fabrics etc.
Design - Manufacture - Export
Naying Textile - Keqiao Shaoxing China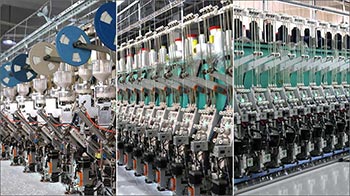 Our cooperation embroidery factory has produced every piece of fabric with exquisite workmanship, we have 13 sets of 120 heads cord and sequin embroidery machines, 5 sets of machines for luxury bead and sequin embroidered fabric and 4 sets of development machine.
In addition, Shaoxing Naying Textile has established a stable and reliable supply chain with more than 50 embroidery factories and more than 100 suppliers of embroidery base fabrics.
Hot Selling Embroidered Fabrics
Have any questions? We are always open to talk about your business, new projects, creative opportunities and how can we help you?
Keqiao, Shaoxing, China