Techniques:
Exquisite Water Soluble Guipure Lace Embroidery Workmanship.
Application:
Fashion Apparel, Bridal Dress, Wedding Dress, Evening Dress, Party Dress, Bikini, Tablecloths, Table Covers, Dolls, Hair Accessories, Hats, Bags, Curtains, Home Textile, Drapery, Home Decor, Pillow, Cushion, Dance Wear, and Crafts.
More Colors of 3D Flower Wine Red Water Soluble Chemical Guipure Lace Fabric

---
Expansion information
Lace as a representative of femininity, to a great extent, shows the feminine and sexy charm of women. The urban sports trend and the college mix and match style also combine lace fabrics. Cotton embroidered lace and light mesh lace have always been loved by the fashion circle.
The 3D floral design of this water-soluble guipure lace is classic and stylish, reflecting a sense of dynamism in a feminine style.
The water-soluble chemical lace is matched with a variety of colorful shades, so that the lace top coat or dress is no longer single, with great color changes, more energetic and youthful.
The imitation embroidered chemical lace with water-soluble paper as the base is used, and the pattern is designed with elements such as 3D flowers and plants, which complement each other with the simple and elegant colors, showing elegance and sophistication.
Seizing the characteristics of light, transparent and thin yarn, combined with floral elements, fabric design is carried out through lace embroidery process, and the transparent visual effect is full of seductive charm. Combined with asymmetric stitching or sports styles, the fabric is more diverse and playful. It shows the playfulness and vitality of young women.
---

Certification: Global Recycled Standard ( GRS, RCS )
---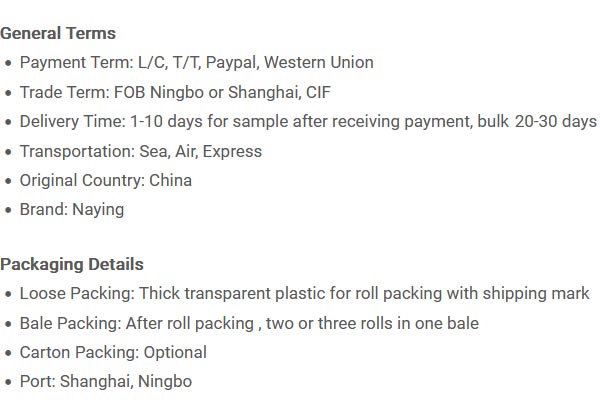 ---