Techniques:
Exquisite Multi Layer 3D Laser Embroidery Workmanship
Application:
Fashion Apparel, Bridal Dress, Wedding Dress, Evening Dress, Party Dress, Tabletops, Home Textile, Drapery, Home Decor.
More Colors of 3D Laser Cut Fabric with Poly Mesh

---
Expansion information
3D laser cutting embroidery can also be regarded as a special patch embroidery. It uses the efficient and flat performance of laser cutting to cut out the required shape first, and then embroider it with the base fabric. Laser cutting embroidery is the same as patch embroidery. It is not necessary to embroider and sew all the edges of the appliqué on the fabric, as long as the center of the patch is fixed, so that the edge has a flexible sense of hierarchy. This embroidery method has a stronger three-dimensional effect and is more attractive feminine romance.
This 3D laser embroidered fabric adopts a circular geometric decorative pattern, and is embroidered with two layers of patches of different sizes in two processing actions, which not only enhances the three-dimensional sense, but also highlights the interest of the laser patch process.
The laser embroidery process is applied to the solid-color fabrics of this series, which will not make the pattern too fancy and messy, and the overall sense of shape can be improved.
The artistic collocation of contrasting colors is also an idea, and the sense of shape is stronger. If you choose two colors with a large difference, the visual impact will also be great, and it will easily brighten the shape.
---

Certification: Global Recycled Standard ( GRS, RCS )
---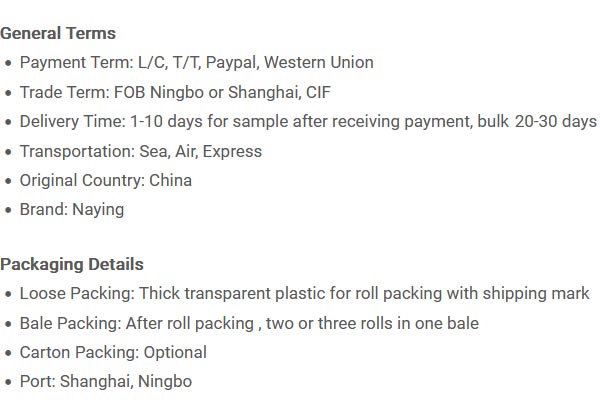 ---