Techniques:
Exquisite Water Soluble Lace Embroidery Workmanship.
Application:
Fashion Apparel, Bridal Dress, Wedding Dress, Evening Dress, Party Dress, Bikini, Tablecloths, Table Covers, Dolls, Hair Accessories, Hats, Bags, Curtains, Home Textile, Drapery, Home Decor, Pillow, Cushion, Dance Wear, and Crafts.
More Colors of 100% Polyester Water Soluble Embroidery Chemical Lace Fabric

---
Expansion information
This water soluble chemical lace has the characteristics of elegant retro, mature and intellectual, delicate and lovely.
Compared with ordinary lace, it has a more drapey feeling, and the three-dimensional pattern with compact density and undulating concave and convex has an embossed three-dimensional effect. The patterns are dominated by flower and plant patterns and regular/irregular arrangement of geometric figures. The new direction of future pattern research and development can be themed, such as marine life patterns, tropical rainforest patterns, etc.
Water-soluble paper is used as the embroidery base fabric, and then computer-controlled lockstitch embroidery is carried out.
The water-soluble chemical lace fabric is wide and suitable for large-profile styles. The geometric lace fabric is suitable for summer refreshing suits, skirts, tops and other styles, highlighting the elegant and intellectual temperament of women, suitable for commuting to work and daily wear. Floral pattern lace fabric is suitable for long dresses, short dresses, cake skirts and other styles, which can create an elegant French romantic style, as well as a sweet and cute girly feel.
---

Certification: Global Recycled Standard ( GRS, RCS )
---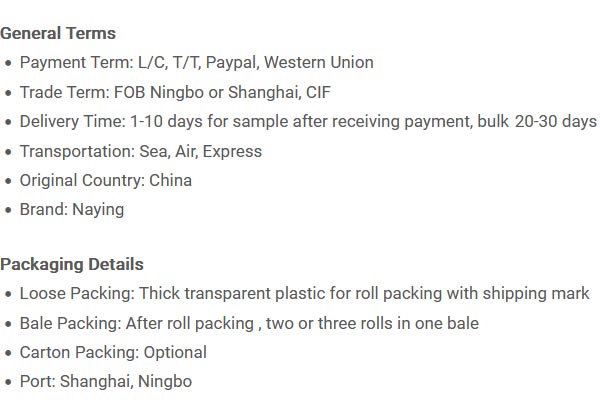 ---