Techniques:
Exquisite Water Soluble Chemical Lace Embroidery Workmanship.
Application:
Fashion Apparel, Bridal Dress, Wedding Dress, Evening Dress, Party Dress, Bikini, Tablecloths, Table Covers, Dolls, Hair Accessories, Hats, Bags, Curtains, Home Textile, Drapery, Home Decor, Pillow, Cushion, Dance Wear, and Crafts.
---
Expansion information
Different from the traditional water-soluble patterns of flowers and abstract patterns of sinuous and curly geometric figures, the fabric uses simple leaves that are repeated continuously to form a neat design.
This black sequined water soluble chemical lace fabric has a high-end luxury feel. Adding sequins to the surface of the lace improves the texture of the embroidered fabric, and makes the fabric more advanced with a sparkling light feel. Stylistically suitable for sweet lady style, refined and elegant.
Water soluble lace fabrics have the highest proportion in the application of luxury brand fabrics. Light colors are the main colors, pure white, cream white and light gray are popular in spring and summer. But the fabric is unconventional, it is designed with black fabric and sequins of the same color, sequins of the same color are the main trend in the future. The dark black dress uses the see-through lace fabric and the decorated sequins to make the dark night seem like a bright dawn.
Dresses, tops, skirts, trousers and other styles are recommended.
---

Certification: Global Recycled Standard ( GRS, RCS )
---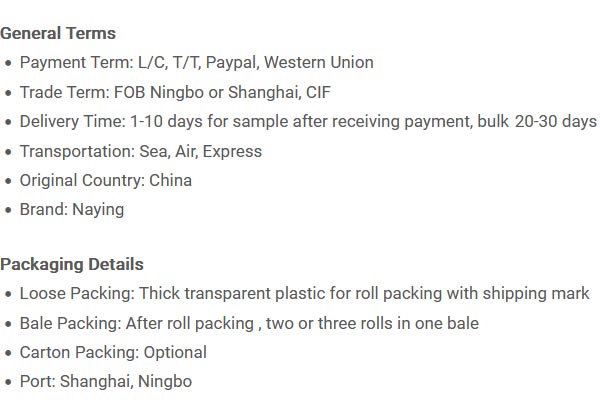 ---