Techniques:
Exquisite Water Soluble Schiffli Lace Embroidery Workmanship.
Application:
Fashion Apparel, Bridal Dress, Wedding Dress, Evening Dress, Party Dress, Bikini, Tablecloths, Table Covers, Dolls, Hair Accessories, Hats, Bags, Curtains, Home Textile, Drapery, Home Decor, Pillow, Cushion, Dance Wear, and Crafts.
---
Expansion information
The presence of this water soluble schiffli lace fabric makes modern women's outfits more glamorous. With the advancement of technology, various shortcomings of polyester fabrics have been solved. Polyester-based water-soluble lace fabrics are also soft, breathable and comfortable, and avoid the shortcomings of cotton fabrics that are easy to wrinkle.
Due to the use of water-soluble paper as the temporary base fabric, the selection of pattern technology is relatively rich. This schiffli lace fabric mixes mycelium texture, flower texture, branch and leaf texture, and shows different shapes of the surface of the fabric through craftsmanship, while different textures show different fabric styles and attributes. It reflects the new fashion trend in the development of lace fabric styles in autumn and winter.
The craft pattern of this water-soluble schiffli lace fabric is characterized by the texture of intricate branches intertwined with leaf veins. The texture of lace fabrics with different styles is created by multiple embroidery of large leaf texture lines and small leaf veins. The same-color embroidery highlights the leaf shape with the embroidered part as a foil, and the Z-shaped stitch enhances the outline of the flower to better reflect the delicate feeling of water-soluble flat embroidery. The texture effect of the fabric combined with the thickness of the line and the shape of the virtual and real enriches the multi-layered sense of the surface of the fabric, and the large and delicate flower pattern enhances the texture of the lace fabric.
This water soluble schiffli lace fabric for dress can develop multi-color embroidery craftsmanship. The texture of the fabric with different hollow gaps can better reflect the shape of the pattern.
---

Certification: Global Recycled Standard ( GRS, RCS )
---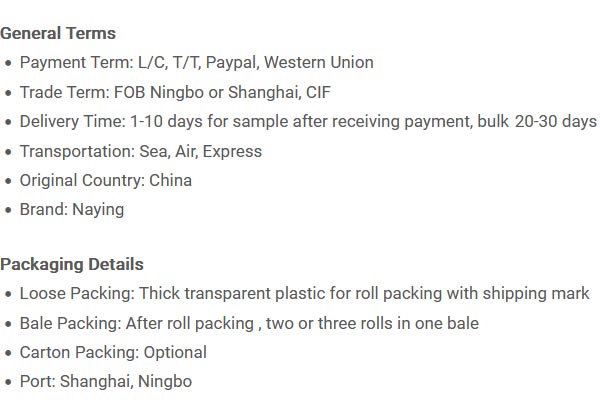 ---