Techniques:
Exquisite Water Soluble Embroidery and Glitter Workmanship.
Application:
Fashion Apparel, Bridal Dress, Wedding Dress, Evening Dress, Party Dress, Bikini, Tablecloths, Table Covers, Dolls, Hair Accessories, Hats, Bags, Curtains, Home Textile, Drapery, Home Decor, Pillow, Cushion, Dance Wear, and Crafts.
---
Expansion information
The texture is soft and the patterns are rich, with a sense of broadness and flow, and the beautiful and romantic style makes guipure lace fabrics a classic fabric that will never fade in the fashion industry.
This machine embroidered chemical lace has the soft and comfortable advantages of lace fabrics, highlighting the full three-dimensional feel of embroidered fabrics. Leading the new fashion trend in the development of chemical lace fabric styles. Irregular thick geometric lines have a unique abstract beauty.
At the same time, on the basis of bottomless embroidery technology, this fabric has added surface glitter technology. The styles of lace fabrics are diversified, and different patterns and textures show different fabric styles. In terms of texture, geometric figures greatly enrich the texture display and layering of fabrics.
A suitable choice of water-soluble paper provides temporary support, stabilizes the stitches, and prevents the fabric from wrinkling or shifting during embroidery. Showcasing the elegance and luxury of embroidered lace fabrics.
This chemical lace fabric is widely used in ladies' elegant fashion, and it is also widely used in casual clothing and street style brands.
---

Certification: Global Recycled Standard ( GRS, RCS )
---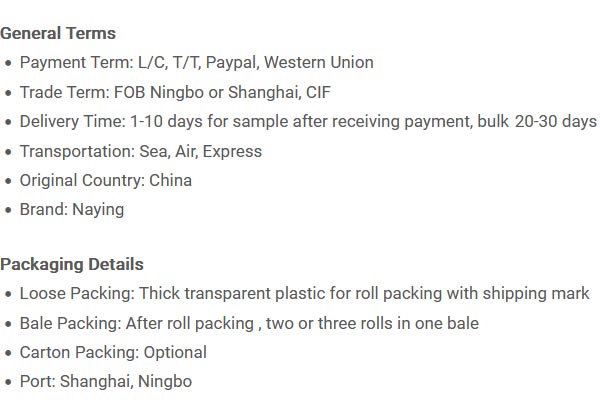 ---