Techniques:
Exquisite Water Soluble Lace Embroidery Workmanship.
Application:
Fashion Apparel, Bridal Dress, Wedding Dress, Evening Dress, Party Dress, Bikini, Tablecloths, Table Covers, Dolls, Hair Accessories, Hats, Bags, Curtains, Home Textile, Drapery, Home Decor, Pillow, Cushion, Dance Wear, and Crafts.
More Colors of Navy 3D Floral Embroidery Chemical Lace Fabric

---
Expansion information
Lace fabric is an indispensable and popular fabric in summer, fresh and pastoral style prevails, cotton lace fabric is mainly in small flower shape and geometric pattern, and the color is mainly white or cream, creating an elegant and natural lady's dress style, simple and natural fabric Can also do tops, skirts and other styles.
Of course, with the current printing and dyeing technology, there are more bright and creative colors to choose from, such as black, gold, wine red, , navy, yellow, etc.
This water-soluble embroidery imitation lace fabric is a large category of lace. It uses water-soluble non-woven fabric as the base fabric, embroiders on the base fabric through a computerized embroidery machine, and then melts the water-soluble non-woven base fabric by hot water treatment,leaving a three-dimensional imitation lace fabric, showing a rich and exquisite three-dimensional effect.
Perforated geometric or hollow plant flower patterns are suitable for autumn and winter women's tops, coats, skirts and trousers.
---

Certification: Global Recycled Standard ( GRS, RCS )
---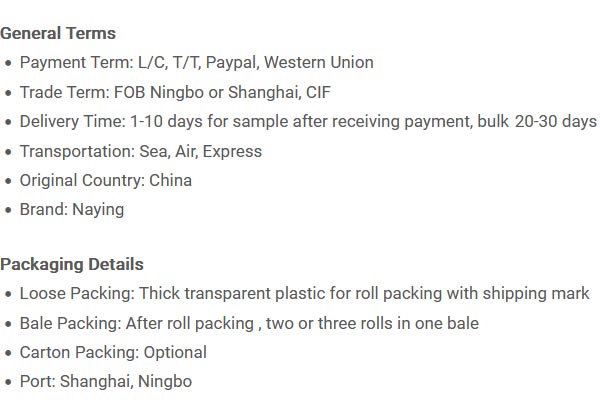 ---