Techniques:
Exquisite Water Soluble Guipure Lace Embroidery Process Workmanship.
Application:
Fashion Apparel, Bridal Dress, Wedding Dress, Evening Dress, Party Dress, Bikini, Tablecloths, Table Covers, Dolls, Hair Accessories, Hats, Bags, Curtains, Home Textile, Drapery, Home Decor, Pillow, Cushion, Dance Wear, and Crafts.
---
Expansion information
This water-soluble lace fabric is one of the very popular high-end fabrics. It has a fresh and pastoral style and is dominated by white flower patterns. It is suitable for creating elegant and natural ladies' wedding dresses. The simple and natural fabric can also be used for tops, skirts and other styles. The large-area looming hollow design creates a pure and desirable visual experience.
Vintage water-soluble guipure lace has always been loved by women, with polyester as the main raw material. The overall use of flat stitch embroidery technology, through the use of fine bone line stroke design, highlights the outline appearance of flowers, making the flower pattern more three-dimensional and clear. Create a relief-like, retro and refined artistic sense. The main flower enhances the stitching, and the 3D outline is clear and delicate. The shapes of the flowers are varied and dense.
The guipure lace embroidery is an exquisite embroidery method. The embroidery shape is carried out on the water-soluble paper. The guipure lace fabric is soft and breathable, and has a decorative feel. Water-soluble guipure embroidery breaks the embroidery conditions that require a base fabric. After the embroidery operation is completed, the water-soluble paper is naturally dissolved and eliminated after the water-soluble process. Making embroidered fabrics lighter, thinner and more transparent is one of the fabrics representing the feminine trend.
---

Certification: Global Recycled Standard ( GRS, RCS )
---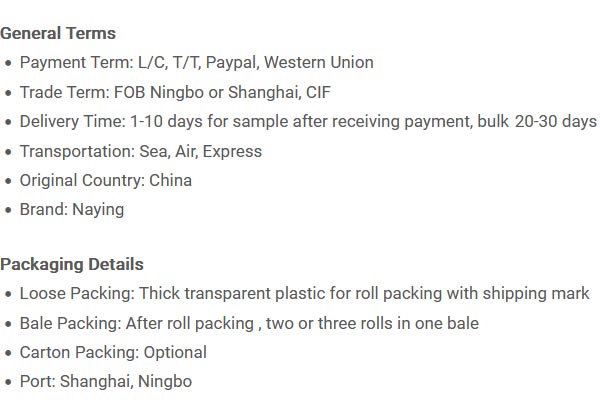 ---